Loading...
Peer Challenge is a mobile app to support case-based, peer-to-peer learning. It's organized around video cases submitted by students for feedback from their peers, subject experts, and course organizers.
Role: lead programmer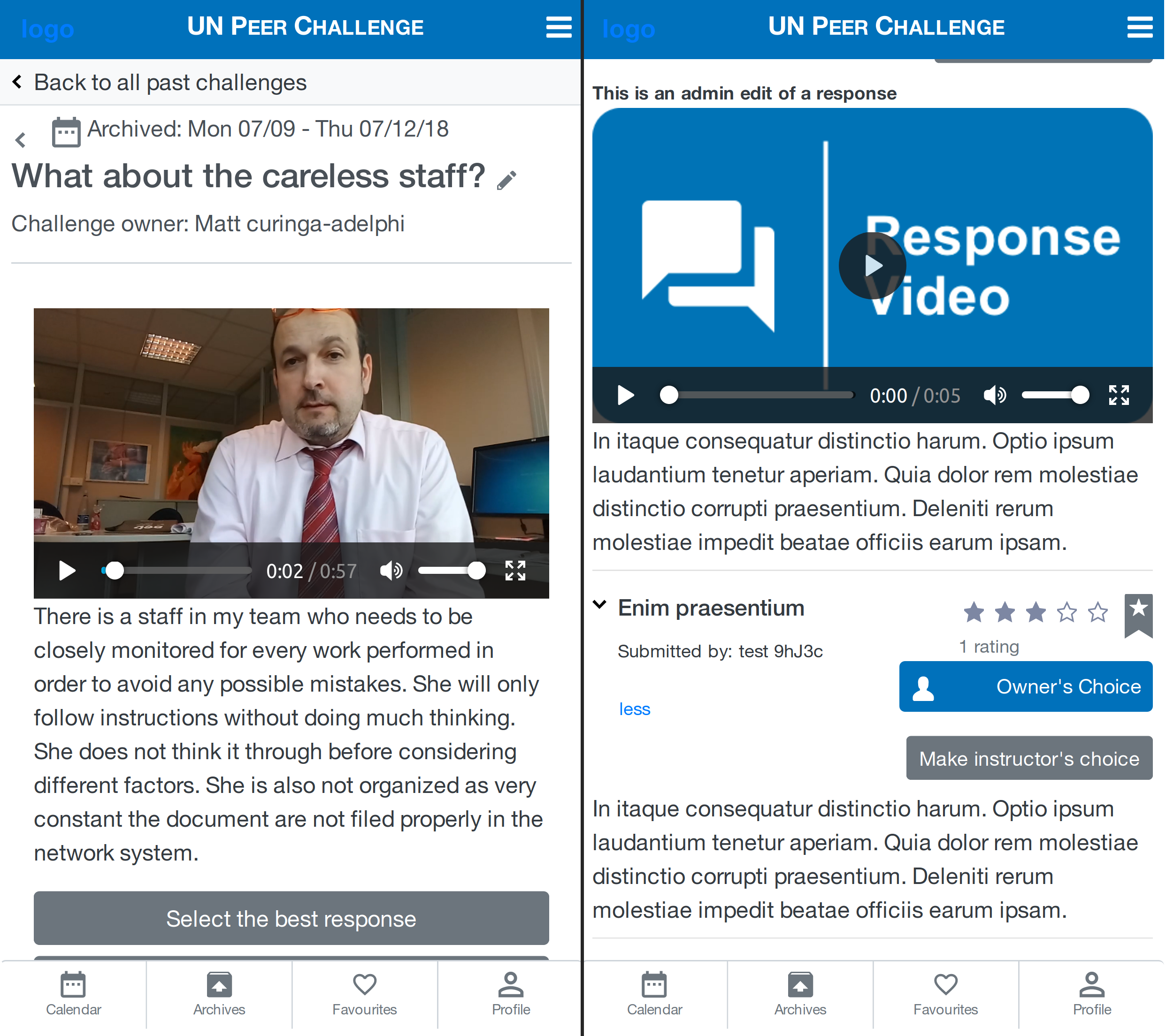 Tags: #Mobile First #React #Firebase #Javascript #LMS #Multimedia #p2p #PeerLearning
PyTutor is social tutoring software developed as a research experiment for teaching computer programming to novices. It uses community supported learning to present programming challenges in an interactive, online editor.
Role: lead developer & instructional designer, PI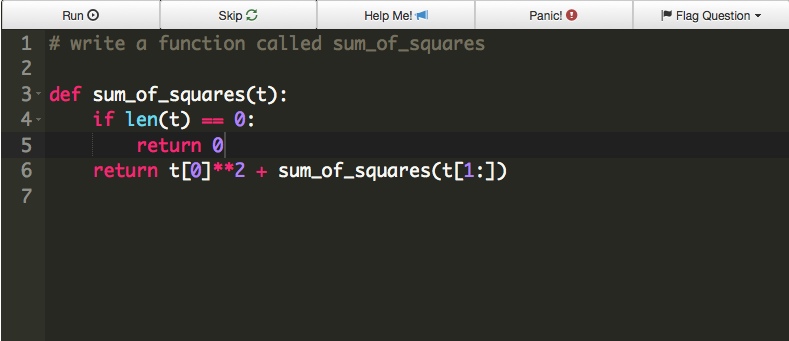 Tags: #InstructionalDesign #Python #Backbone #Bootstrap #Javascript #ComputationalThinking #p2p #PeerLearning
CTELL is web-based software for teacher literacy education that integrates case-based learning and multimedia anchored instruction. I was the lead software engineer for version 2 of the software, porting it from a desktop application to a cloud-based web application. I also designed version 2 to be a full-fledged case learning authoring tool that worked independently of the initial literacy education domain.
Role: lead software engineer
Tags: #case-based learning #instructional design #Java/J2EE #Javascript #jQuery #literacy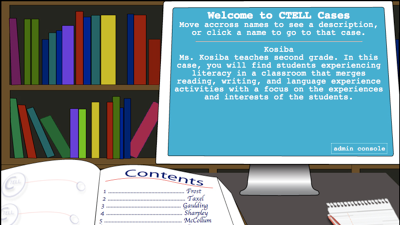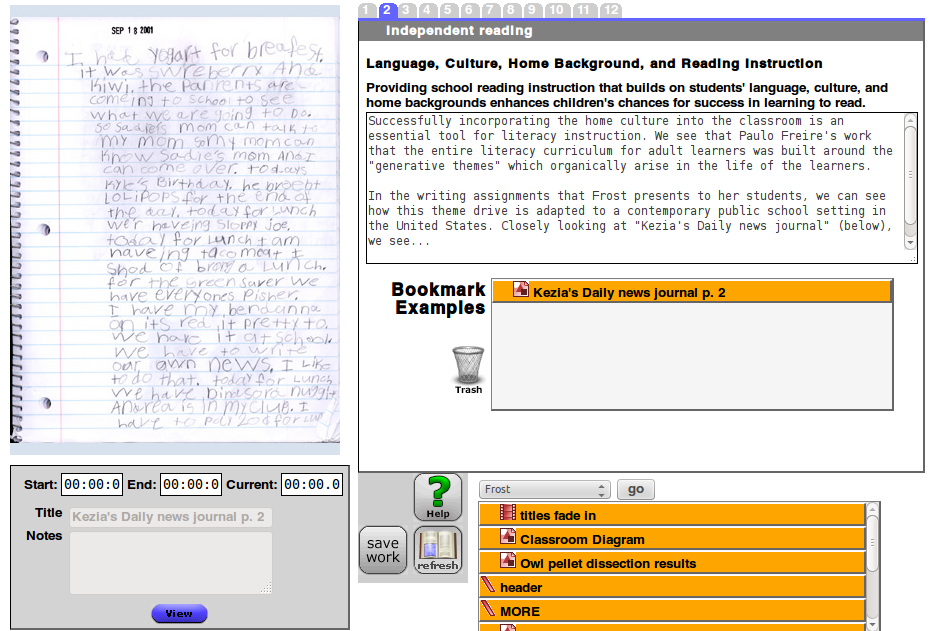 CTELL users create multimedia bookmarks "clipped" from cases to demonstrate their understanding of early literacy pedagogy.
The Steps-to-literacy project investigates the ways that multimedia anchors and purposefully designed software can support the English academic writing of Spanish-English emergent bilingual students. As part a graduate student researcher, I was part of the initial team that created the experimental design to test a novel writing scaffold (STEPS+G) and to create and test new writing software. I was the lead (and sole) software developer on the project, as well as the instructor for a series of 15+ trial teaching sessions with Spanish speaking 8th grade students in the Bronx, NY.
Role: lead developer,instructional designer, graduate research assistant
Tags: #Python #Case Based Learning #bilingual #biliteracy #Javascript #research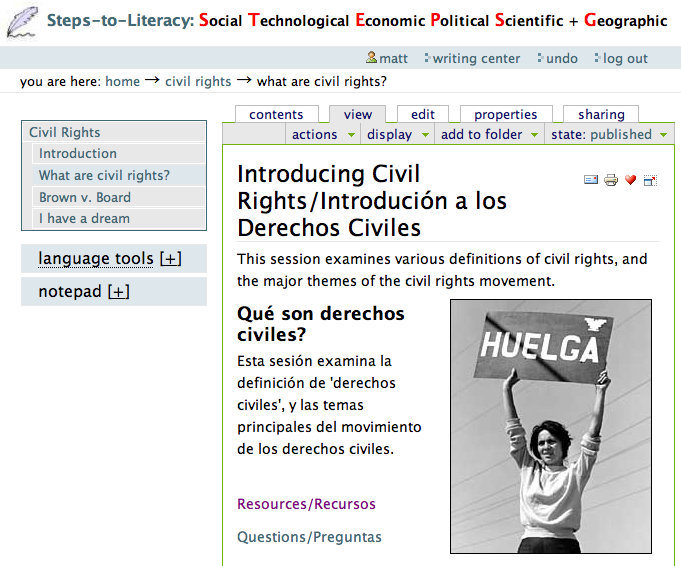 The Zero Day Camp 2017 Registration System features a modern e-commerce site based on Google's Material Design Lite. The backend is a REST API developed with Flask and MongoDB and the web application is Javascript using the d3 visualization framework. Payments are processed with the Stripe payment gateway, while custom Slack integration keeps Zero Day Camp team members informed of new registrations and allows a quick interface to search registrations.
Role: software developer, graphic designer
Tags: #Javascript #d3 #Python #Flask #Stripe #MongoDB #e-commerce #material design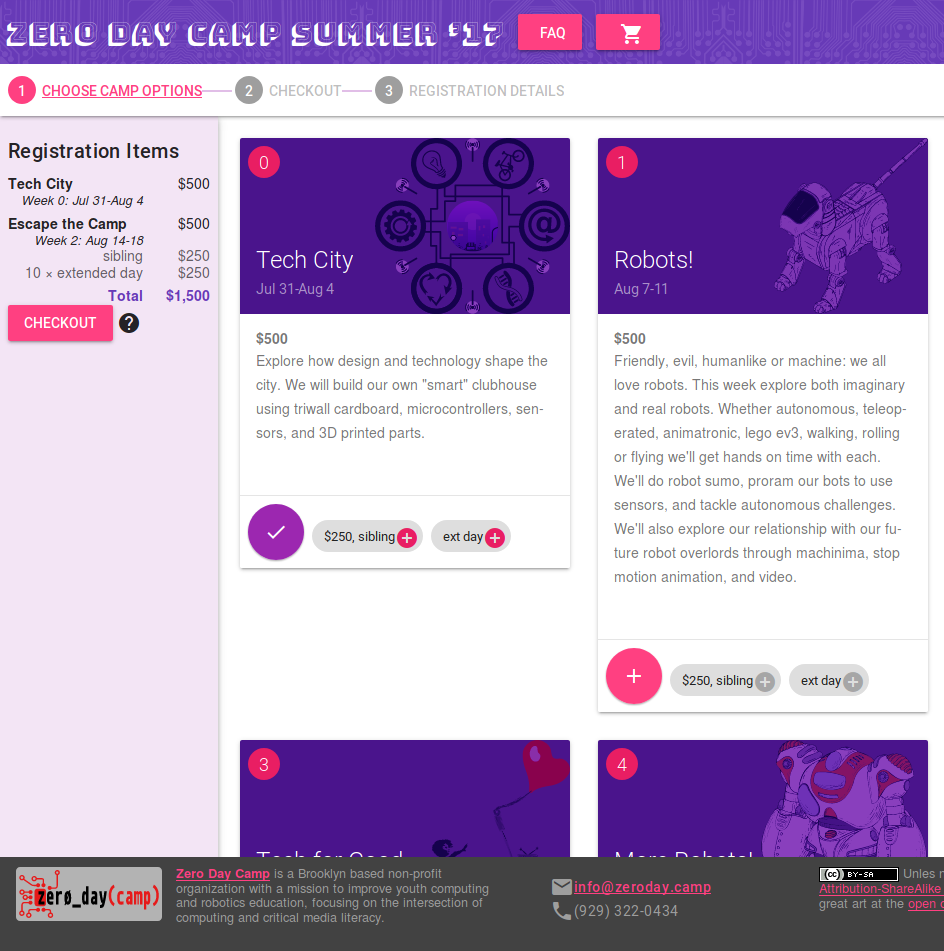 My first job as a programmer was building one of the first Content Management Systems, and I see Wordpress as a descendant of some of the work we did at Runtime. I have used it for dozens of development projects, setting up vanilla sites, and highly customized ones with new themes, short codes, functions, and plug-ins. Most of my professional PHP programming experience is with Wordpress.
Role: various
Tags: #wordpress #PHP #graphic design #CMS #information architecture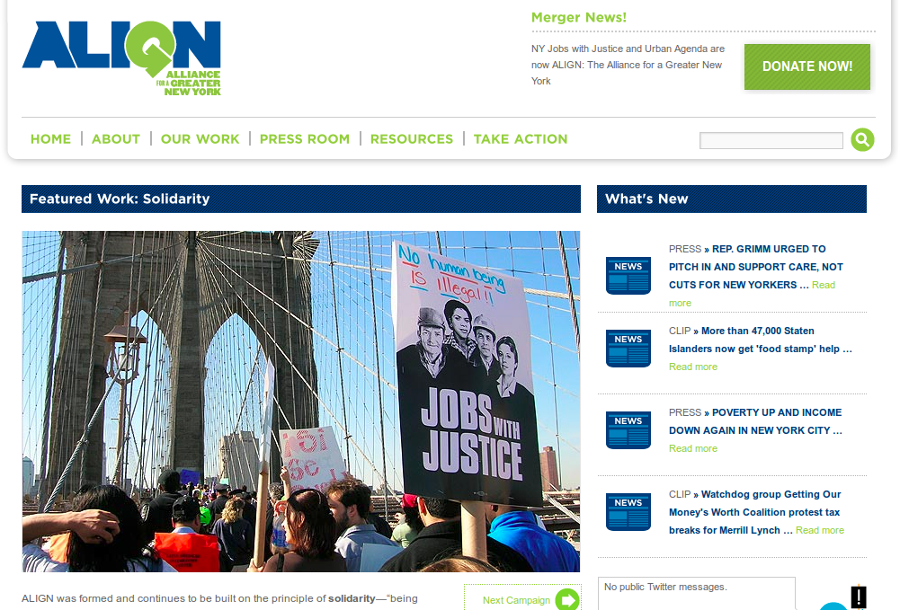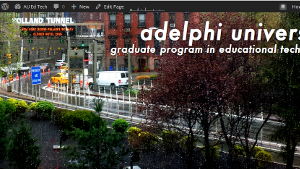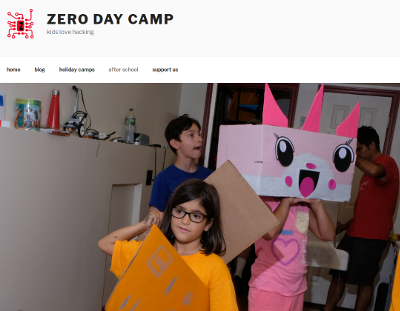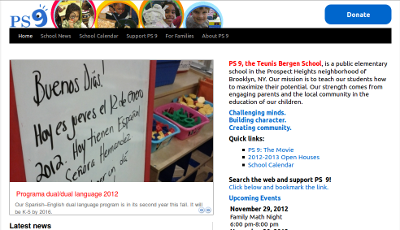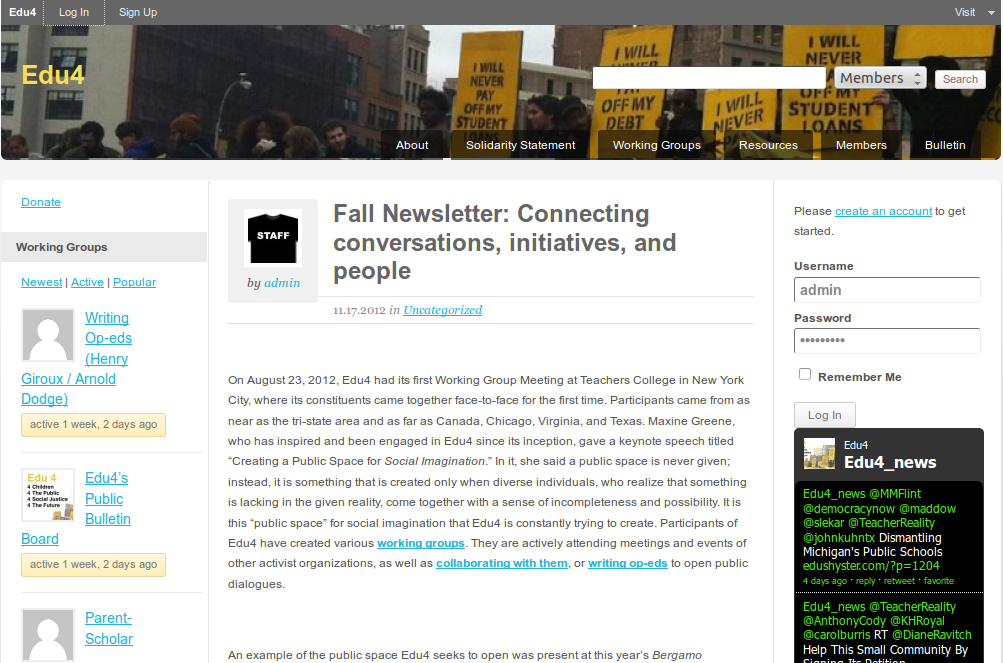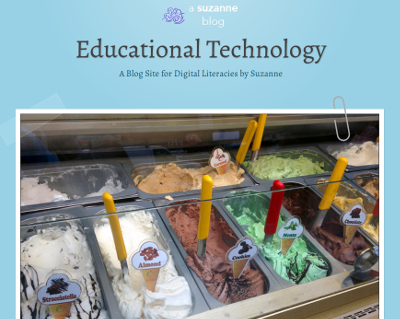 Brainscape develops mobile flashcard study software optimized using learning science principles of spaced repetition and self-evaluation. The project is the creation of Andrew Cohen, a former student of mine from Columbia who asked me to write the initial code for the software.
Role: lead developer, UX
Tags: Java Android iOS Cognition & learning instructional design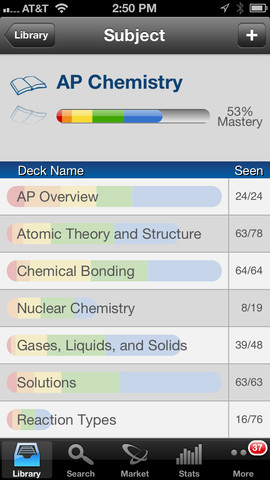 The Wikiotics experiment in computer assisted language learning software combined media rich language learning, wiki-based peer instruction, and Free Open Source Software.
Role: non-profit board member, instructional design, research
Tags: wiki Python language acquisition instructional design p2p Free Software Open Source Creative Commons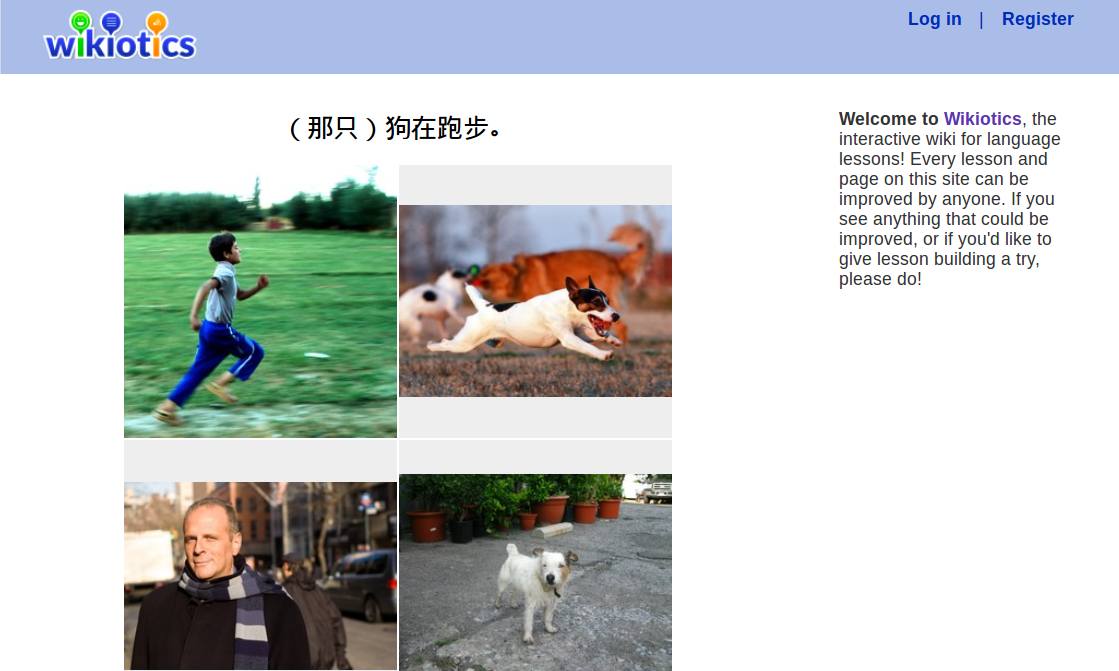 The StudyPlace wiki experimented in peer production as a means to create an online space for the academic study of social and educational philosophy. I oversaw both the technology and the community, working to create a self-sustaining community. I customized of the php-based MediaWiki, the software that powers both Wikipedia and StudyPlace. I also ran workshops on wiki authoring, wrote and categorized site content, and organized online and in-person "sprints".
Role: wiki gardener, wiki sysadmin, graduate research assistant
Tags: #digital humanities #wiki #mediawiki #PHP #research #philosophy #studio pedagogy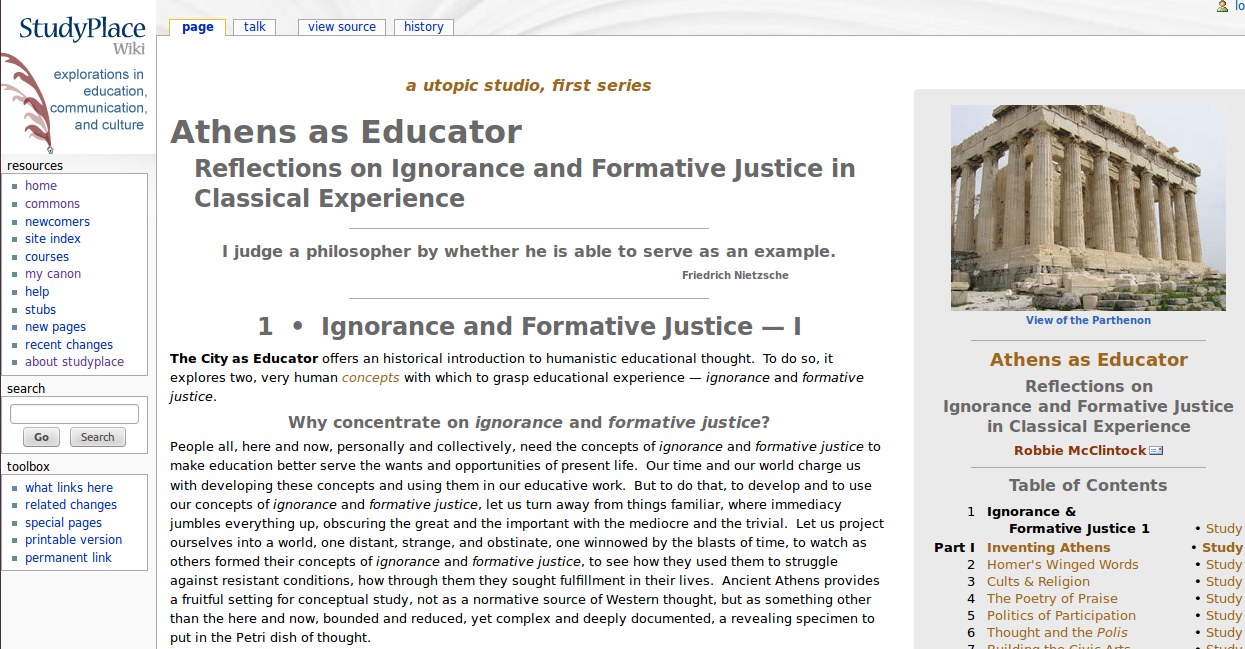 The RewardTV media trivia game represented the "gamification" of data collection of media consumption and effects. RewardTV was a high traffic website that featured a robust point-based e-commerce system in addition to the trivia games and surveys which powered IAG Research's data products. As lead developer of web software and the technical team leader I was responsible for the overall software architecture of the site and managed a team of 25+ programmers, DBAs, and sysadmins.
I joined IAG Research when they were an early stage start-up and worked with them through acquisition by Nielsen Media. I worked closely with statistical analysts to help AIG pioneer new techniques in applying data science to the analyze media trends across traditional and new digital media.
Role: senior software engineer, team leader
Tags: #data science #Java #J2EE #software security #gamification #survey research #transmedia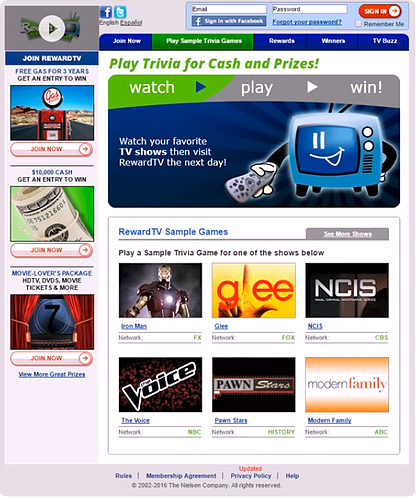 In 1999 we founded Crisp Wireless to write software for the emerging field "smartphone" applications. We focused on rich, downloadable software, rather than the "mobile web," making Crisp an early leader in app development and eventually leading to its successful acquisition.
As Chief Technical Officer I set the direction and wrote the key components of Crisp's flagship product, "mLogic." We were a handful of companies shaping the expectations of "apps" before the iPhone was released. We specialized in interactive social media, working on apps that featured photos, music, blogs, and fan interaction.
Role: CTO, senior software engineer
Tags: #mobile apps #social media #Java #J2ME #Android #team leader #p2p